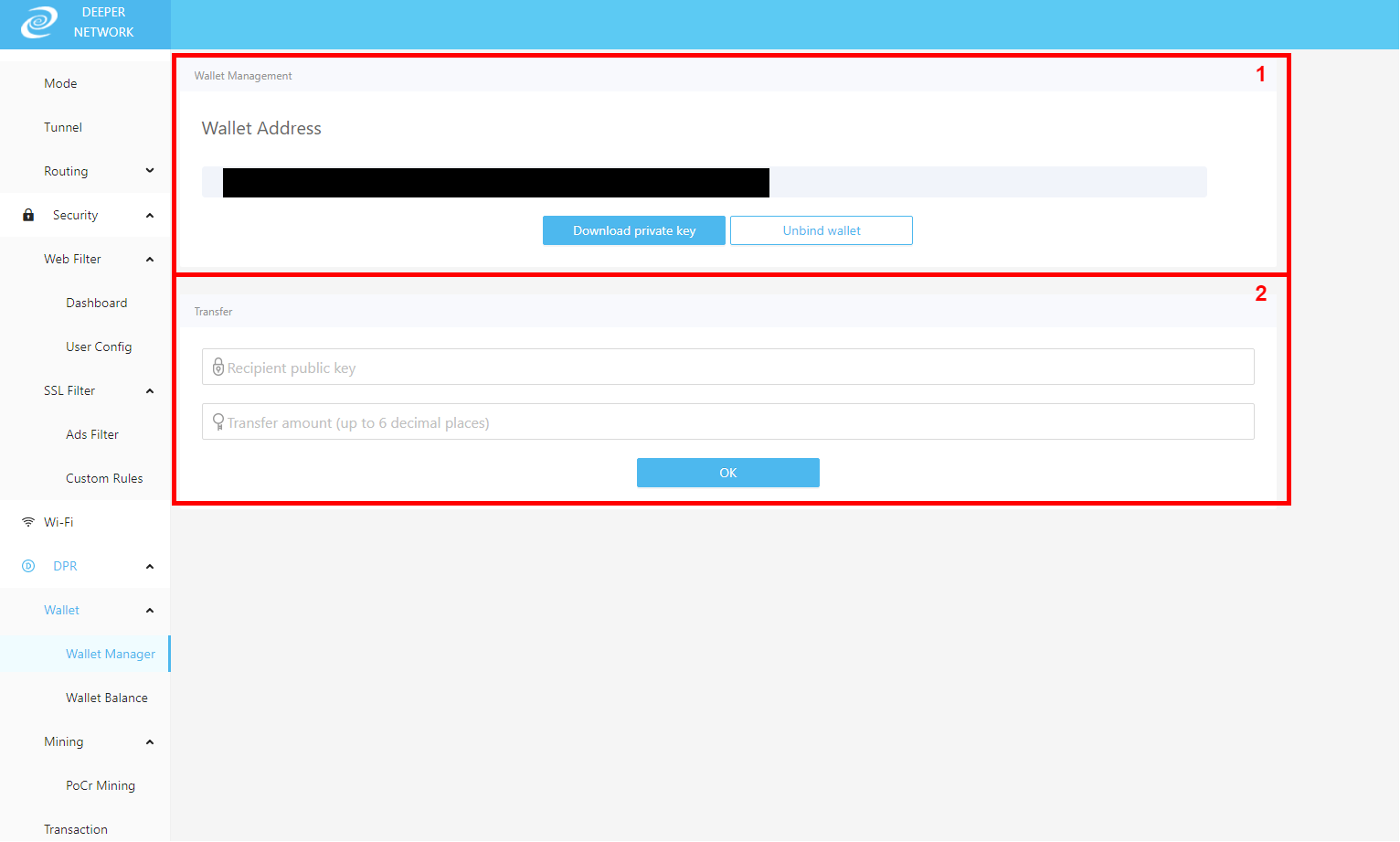 Section 1: Shows the DPR wallet address along with options to download the private key to the wallet or unbind the wallet from the device.
Section 2: Transfer DPR to another wallet by entering the recipients address and the amount of DPR to transfer.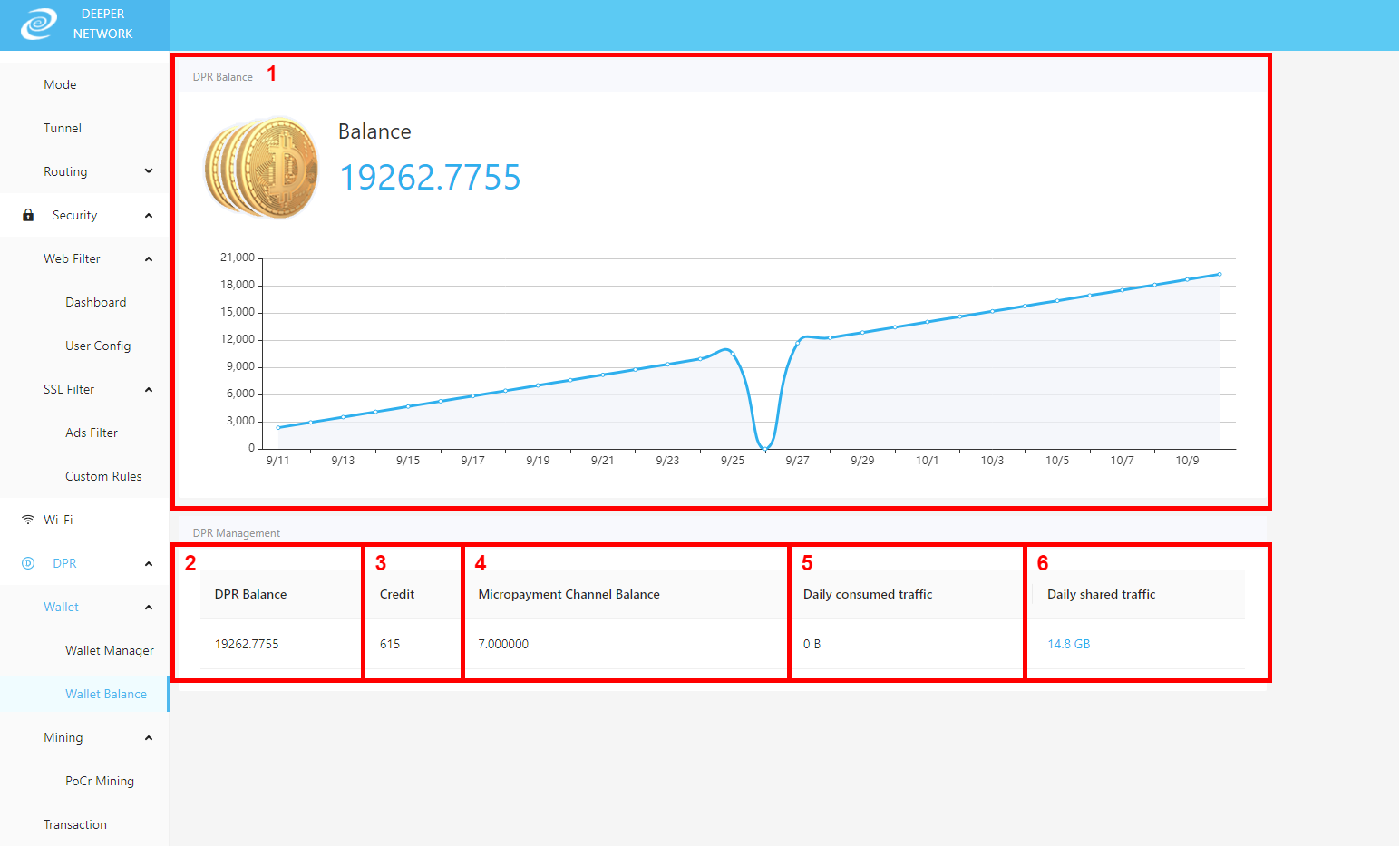 Section 1: Shows current DPR balance as well as historical balance through a continually updating graph.
Section 2: Current DPR Balance. Balance can change through transfers, micropayments or mining. For information about mining and expected rewards, see the following article:
Section 3: Current credit score. Credit score is gained at a frequency of 1 point every 2 days. To gain credit score the device must share over 10 Mb of traffic per day without interruption.
Section 4: Current amount of DPR locked in micropayment channels. Micropayments are used to create a sharing economy where users pay small amounts of DPR to each other for utilizing bandwidth and sharing bandwidth. The current rate of shared data to DPR is 1 Tb = 1 DPR. This means that if you were to use 100 Gb of data over the DPN network it would only cost 0.1 DPR. About 1 DPR is reserved for 7-8 days to cover the payment for each established tunnel and whatever is not used is returned to the wallet.
Section 5: Daily consumed traffic is the amount of daily traffic used over the DPN network.
Section 6: Daily shared traffic is the amount of daily traffic the device has shared to other devices on the DPN network. If this amount is above 10 Mb and the device has been online for a full 2 days, 1 credit point will be gained.