To reset your AtomOS login password, please see the reset buttons in the pictures below.
Deeper Connect Mini 1st Generation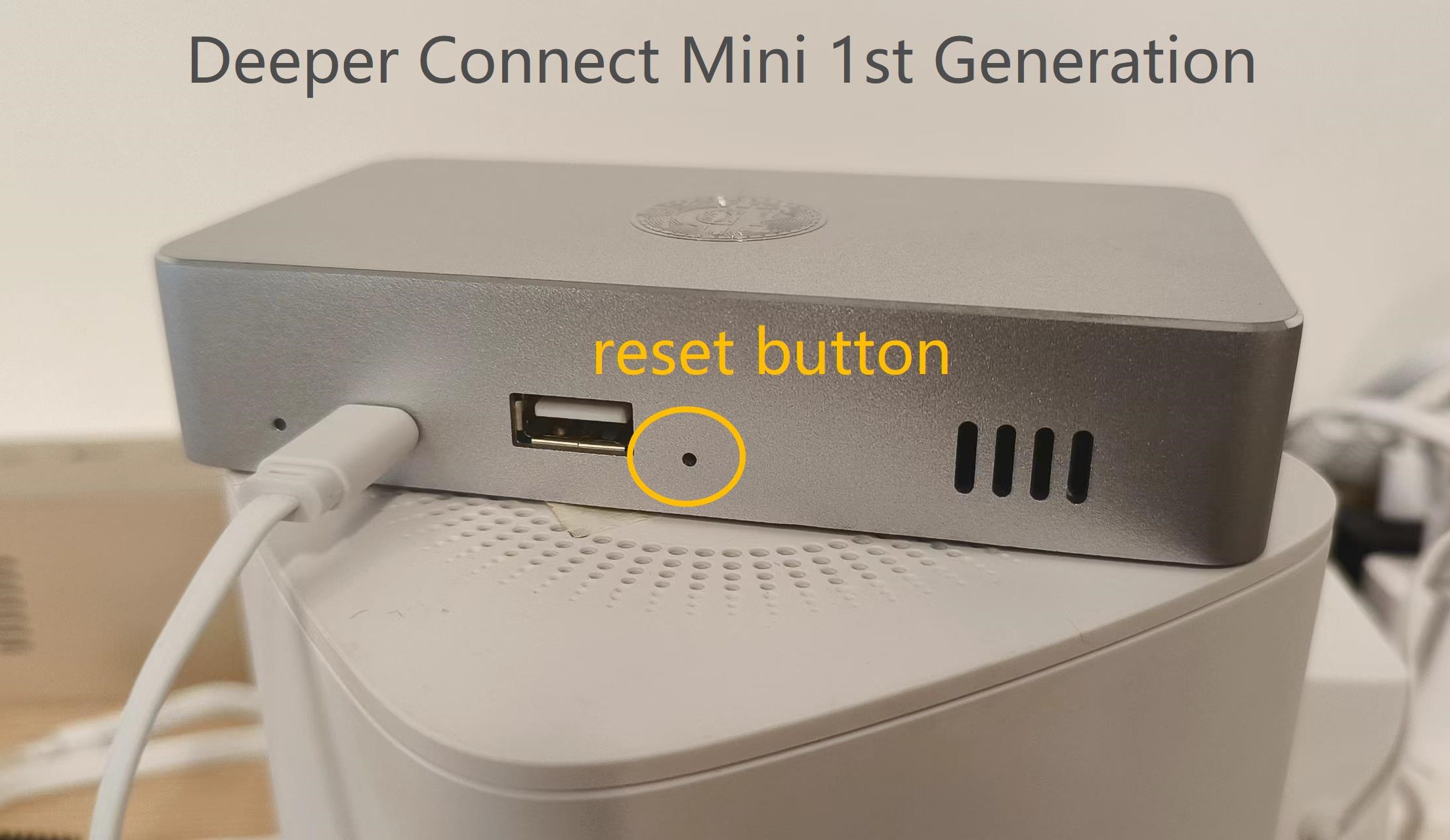 Keep the Mini powered on and connected.
The Mini 1st generation reset button is next to the USB-A port. Use the SIM card removal pin for a cell phone to press and hold the reset button for 5-10 seconds.
The power indicator light will flash red for 1-2 seconds, which indicates the reset is complete.
Once the reset is done, you can use the default password "admin" to log in to 34.34.34.34
Deeper Connect Mini V5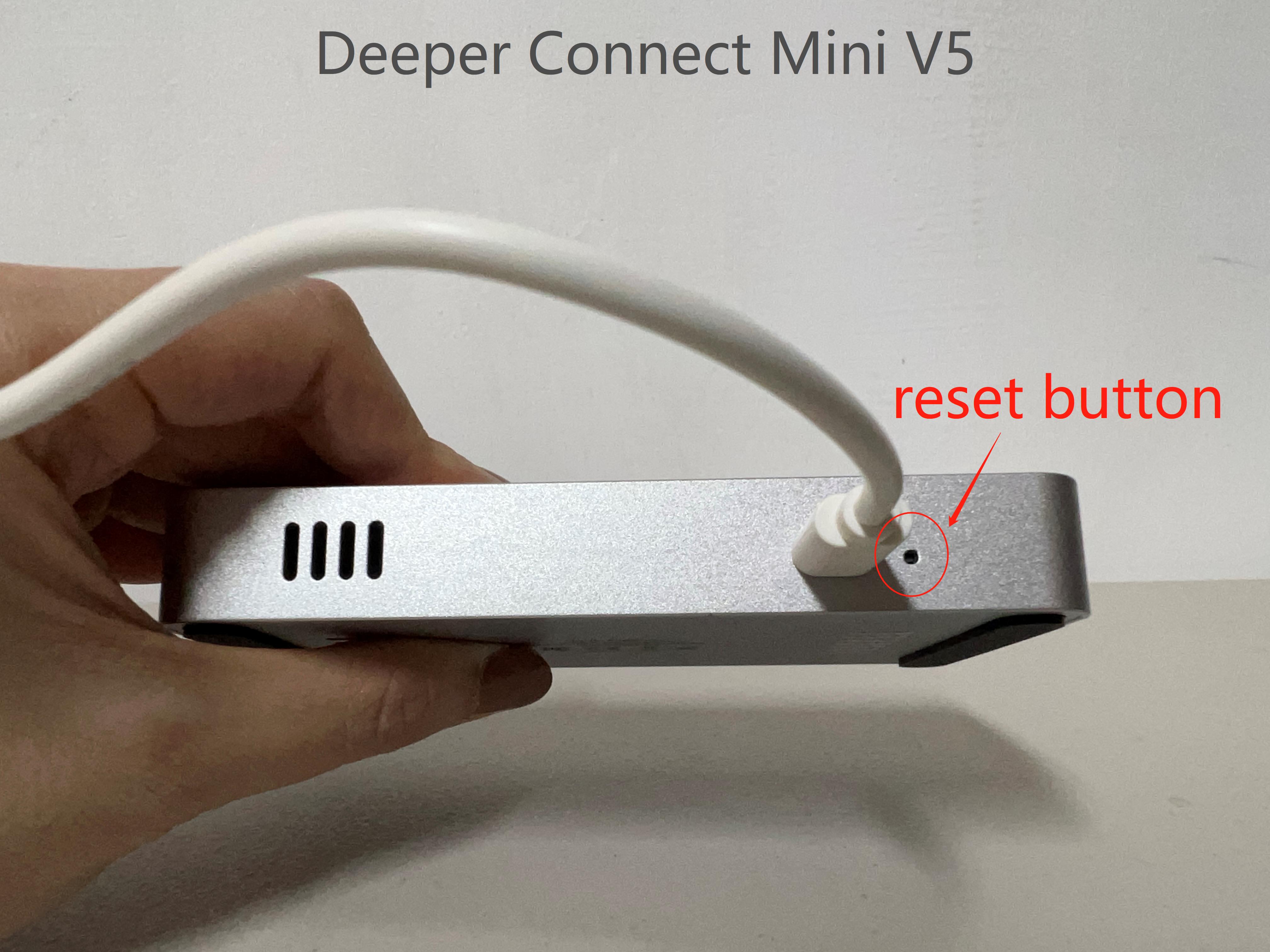 Keep the Mini powered on and connected
The Mini V5 reset button is on the left side of the nearest end of the local Rj45 network port. This Mini's power port can be on either side, when the device is powered on, the power indicator will light up. The reset button will never light up.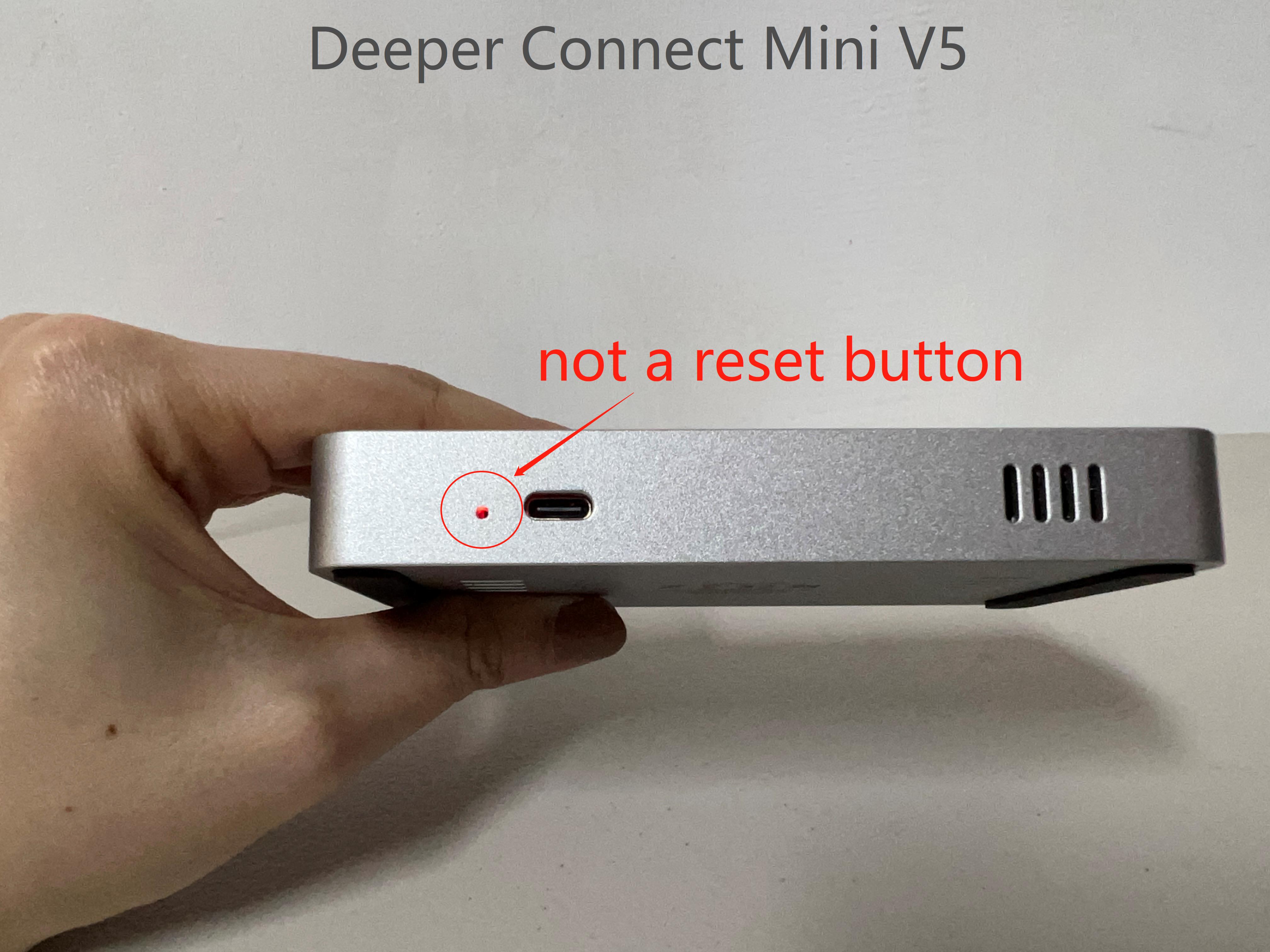 Use the SIM card removal pin for a cell phone to press into and hold the reset button for 5-10 seconds.
The power indicator will flash red for 1-2 seconds, which indicates the reset is complete.
Once the reset is done, you can use the default password "admin" to log in to 34.34.34.34
Deeper Connect Pico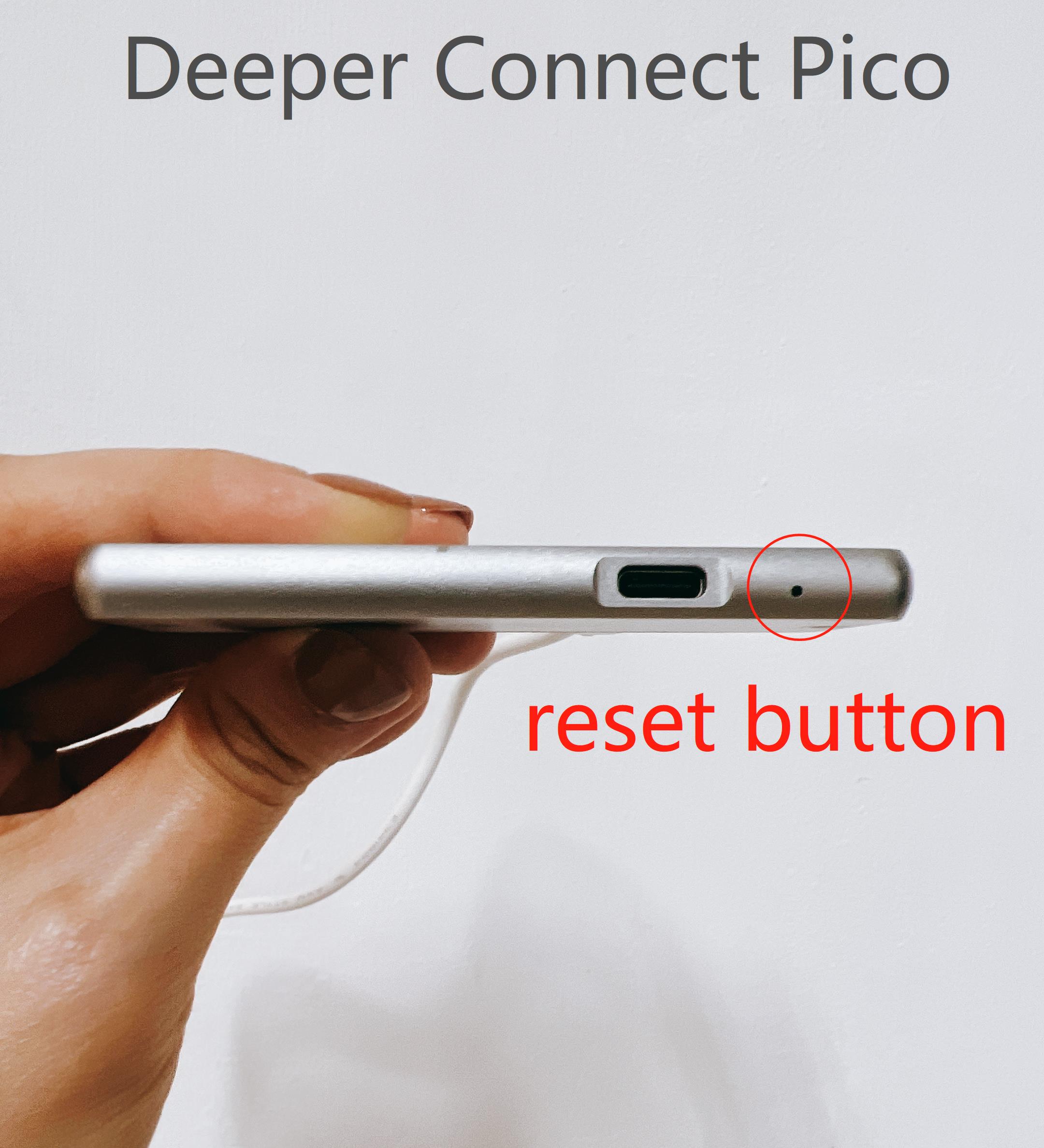 Keep the Picoi powered on and connected
The reset button is on the left side of the closest end of the Type-C network port. Use the SIM card removal pin for a cell phone to press into and hold the reset button for 5-10 seconds.
The power indicator on the top of the Pico will flash red for 1-2 seconds, which indicates the reset is complete.
Once the reset is done, you can use the default password "admin" to log in to 34.34.34.34



If you are unable to reset the device after following above steps, please fill out this request reset form: https://forms.gle/wBX7vqRiBFptgykA7