Why is the local IP address still shown when using DPN Smart Route or DPN Full Route?

There is a difference between how a DPN and a VPN behaves. While a VPN passes traffic through centralized servers, a DPN uses many decentralized devices to route traffic dynamically.

DPN Smart Route is one such mode that utilizes the decentralized nature of Deeper Network to its fullest. Traffic will be routed when needed or when meeting user defined routing rules. Any traffic that does not meet these routing rules will still be routed locally.

The IP address of the device will only be changed under these conditions to allow for multiple tunnels to be used simultaneously and traffic to be routed as needed.


DPN Full Route will route all traffic through a single country. The behavior of this mode is similar to the experience of a typical VPN while still utilizing decentralized servers/devices. The IP will be changed for any internet traffic and will show as the country of the chosen tunnel.

If you are using Full Route, and still see your own IP address, please check that there are active IP's for the tunnel (as shown in the image below), then clean the cache and check your IP again via an incognito browser.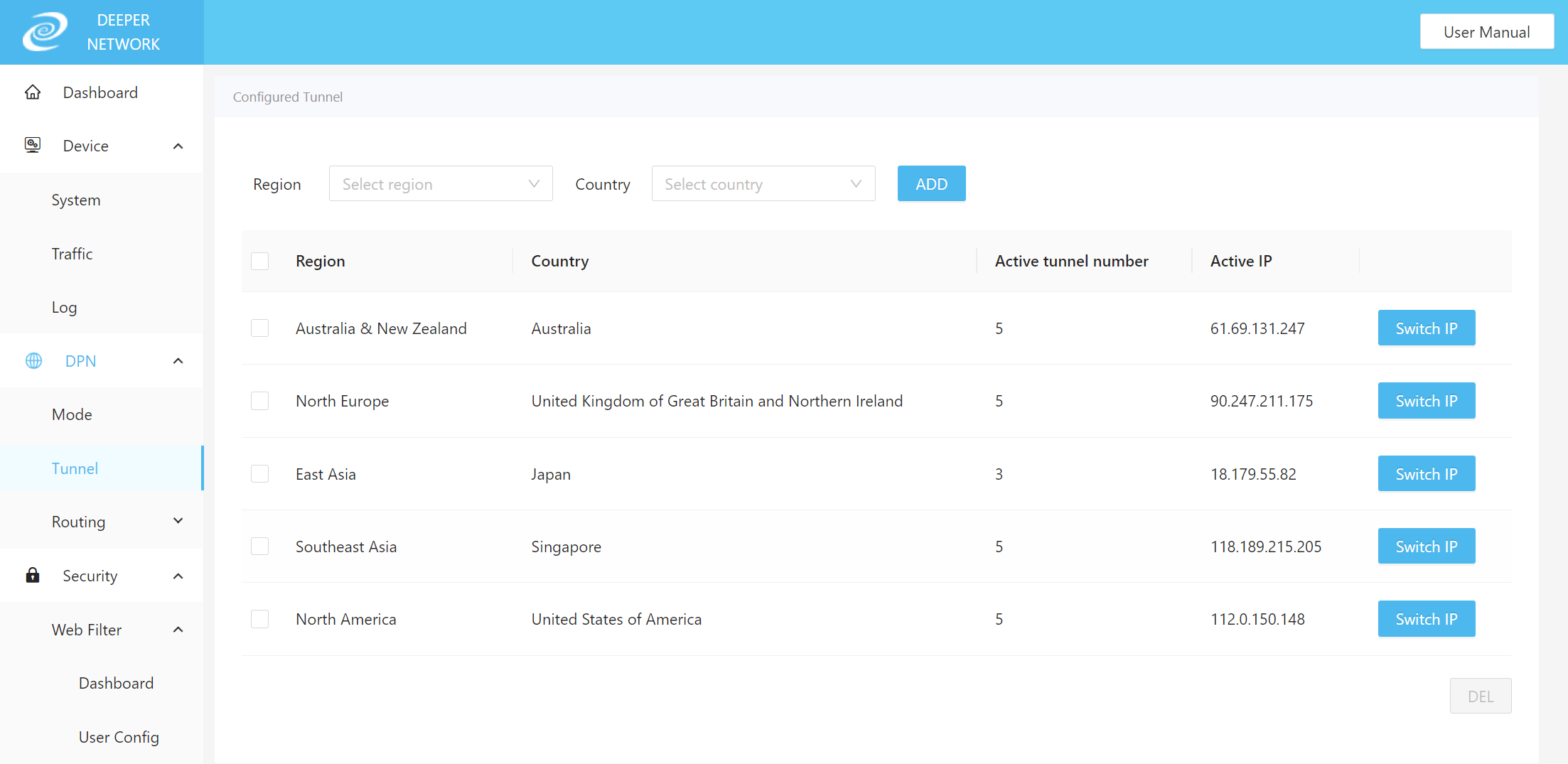 To learn more about how a DPN works:
https://deeper-network.medium.com/a-101-on-dpns-bd5e2b7c9e25