Once the device is powered, the power prompt light will stay on for 8-10 seconds followed by a series of quick flashes. After about 2-4 minutes, the flashes should slow down and you should be able to access the local network (try to access google or another webpage as a test). If you are able to access the network, please move on to 2.2. If you are still experiencing difficulties, please refer to the following troubleshooting steps in blue:
1.1 If you cannot access the local network, check if the device is powered on properly. The power prompt light should be flashing red. The two Ethernet ports should show a stable green light and a flashing yellow light (or stable yellow light and flashing green light).
1.2 If one of the lights is unlit, please try to press the cable tighter or replace the cable. If the light is still not lit, move on to step 1.4.
1.3 If the device was operating normally for a period of time and suddenly cannot access any network (can not access the Internet), and both the green and yellow lights of the network ports are stable (not flashing), move on to step 1.4.
1.4 If none of the above has allowed for the device to connect to the internet, unplug all cables from the device, remove the flash memory card, reinsert the card, plug in both ethernet cables, plug in the power cable and wait for 4-8 minutes for the device to startup. If the device is still non-functional please consult technical support (tech.support@deeper.network) for professional diagnostics.
Access 11.22.33.44 or 34.34.34.34 to find the user interface login page.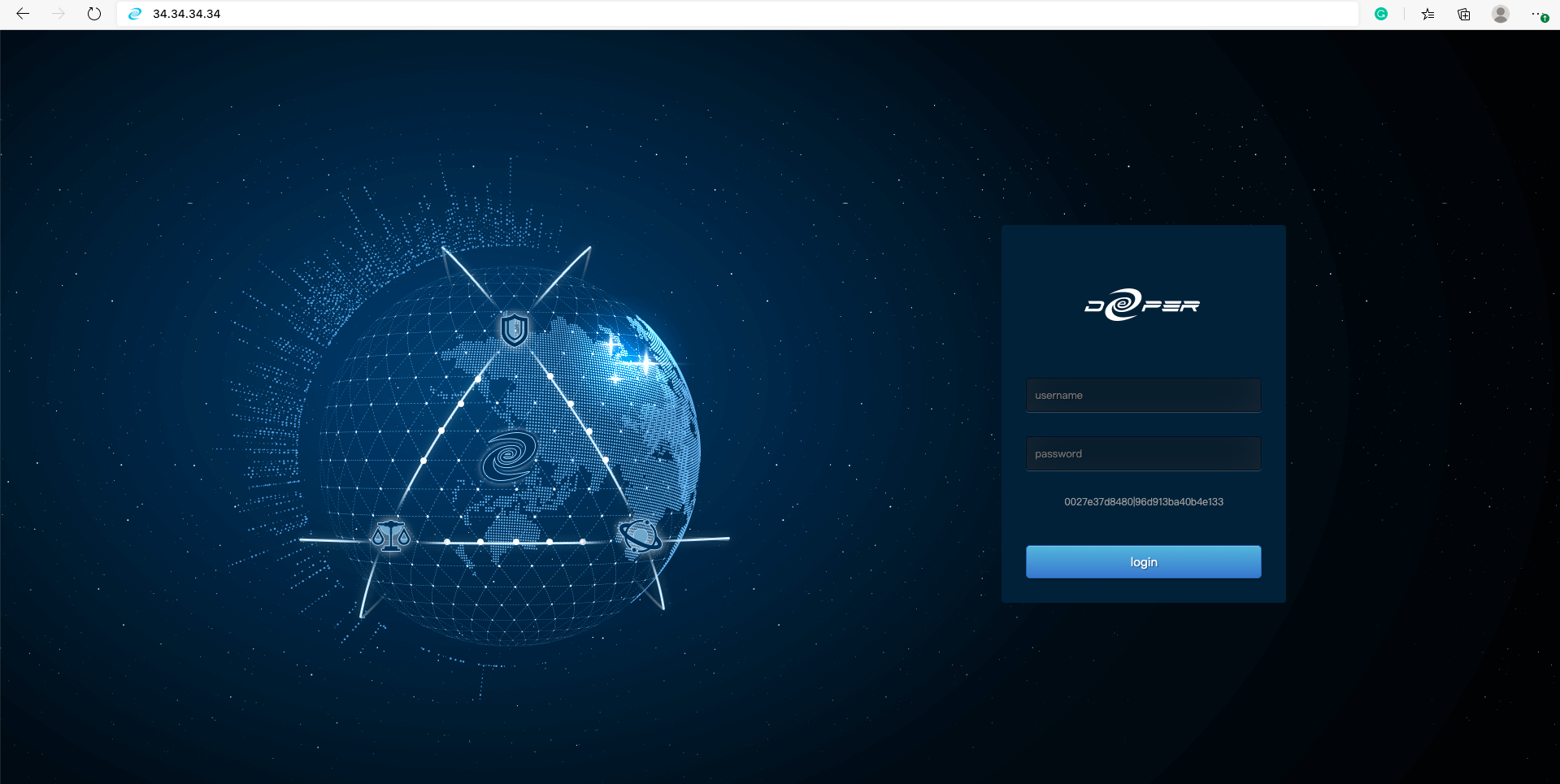 Default username: admin Default password: admin (See below for the page after a successful login)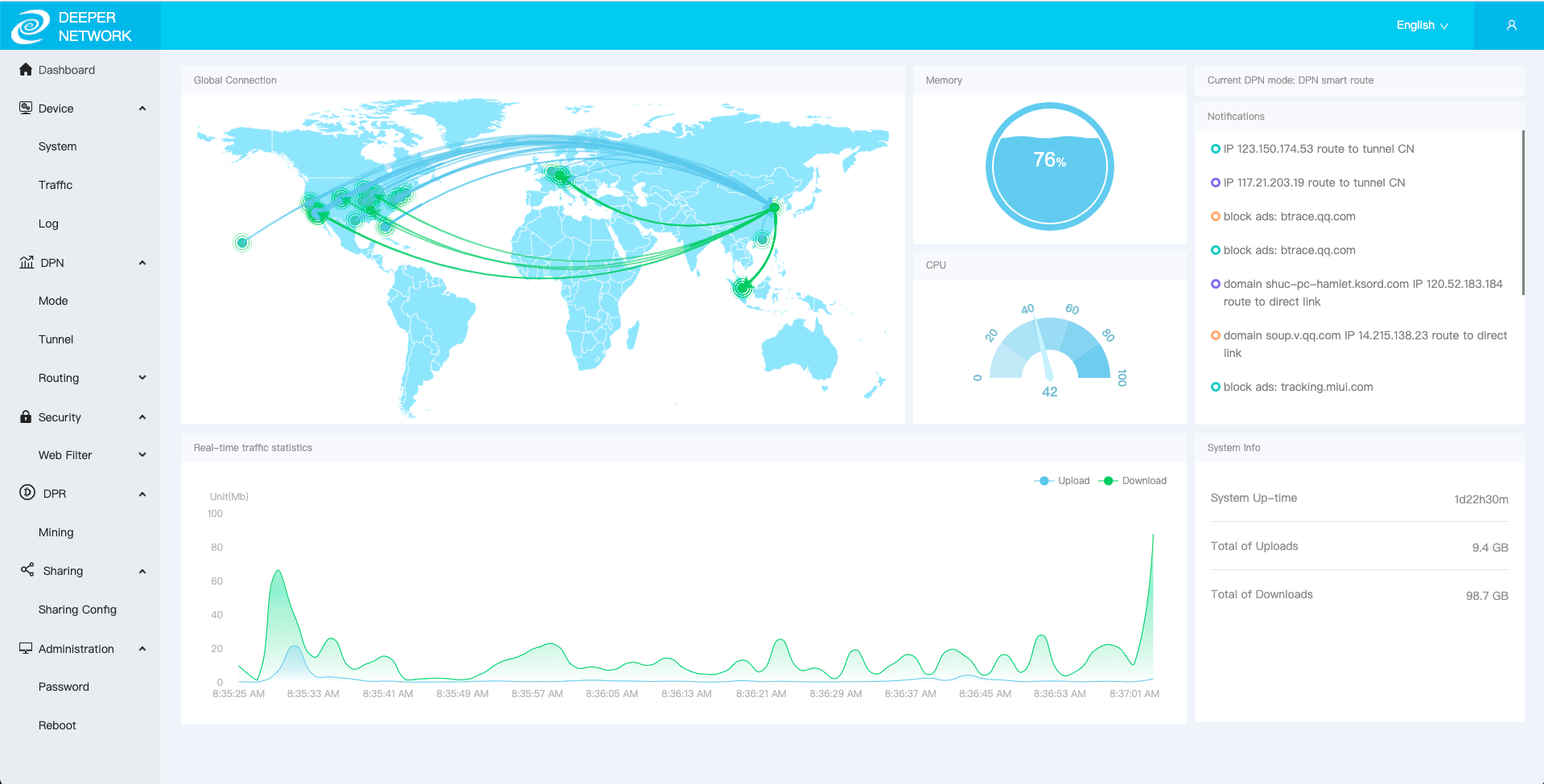 If you are able to login to the page above see the next section. If you cannot access it, it means that your Deeper Connect device has not been installed properly. View the FAQ section included in this knowledge base and if there are still issues contact support at tech.support@deeper.network